The Flirting Mazurkas play swinging jazz and latin songs, tantalising gypsy melodies and European cafe favourites from a blend of charming vocals, dancing tunes and infectious rhythms. Featuring Jen Hawley on vocals/guitar as well as violin and accordion. We can rove or plug in. Come flirt with us!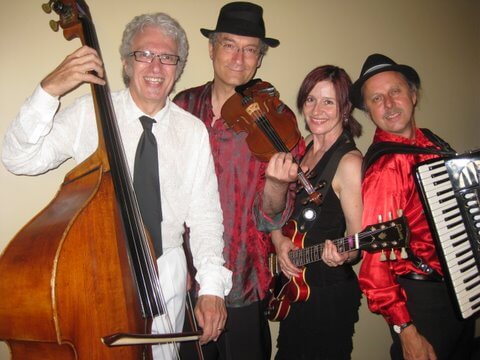 Jen Hawley – Guitar, vocals. Phil Carroll – accordion, vocals.
Ernie gruner – violin, mandolin.
With David Krycer – bass. Denis Close – drums.