Ame Roma  means "We Are Gypsy"
We use violin and  accordion (or piano) to play lively and well-known gypsy, jazz, romantic and European music.
We have played at functions and hotels for 15 years. We have had a residency at the RACV Club for 10 years.

Personnel
Gregory Cveigoren graduated in violin from the Latvian Conservatorium Of Music and went on to play in the Latvian Symphony Orchestra .He came to Australia in 1992 and has played with various groups at the Hyatt,the Casino and other venues.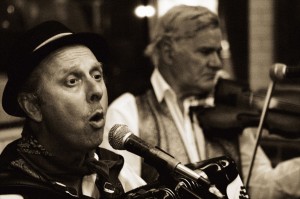 Phil Carroll studied piano at Melbourne University Conservatorium.He has formed various groups from jazz to latin and world music and played in many hotels and resorts around Australia.
 

Hi Phil, just wanted to say thank you to you and the other guys for putting on such a tremendous performance at our wedding.    We've received so much great feedback about you guys and so I thought I'd pass it on. We had an absolute ball.  Once again, thank you so much for making our wedding such a raucous, fun and joyous occasion. Engel & Jess Schmidl   ( Wedding, Monsieur Truff 2012 )

Chokalia

Jealousy

Lullaby of Birdland

Pour Adeline

Fiddler on Roof

Czardis

 
Repertoire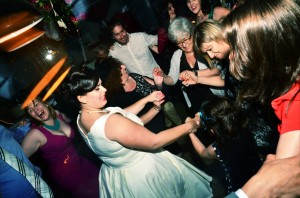 We take requests!!!
Jazz/ Swing
Aint Misbehavin
Beginning To See The Light
lullaby of Birdland
Mack The Knife
Sweet Georgia
misty
Crazy
Jewish
Ale Brider (vocals)
Bei Mir Bist du Schon(vocals)
Fiddler On The Roof
Hava Nagilah(vocals)
Klezmer Tunes
Mazeltov
Shalom Alachem(vocals)
Tum Balalaika (vocals)
Abi Gezunt
German
Beer Barrell Polka
Ein Prosit
Luxemburg Polka.

Valerie Valera
ANGLO/FOLK
Jig Medley
Reel Medley
Londonerry Air
Ashoken Farewell
Sailors Hornpipe
Irish Waltzes
Irish Eyes(vocals)
Danny Boy(vocals)
French
A Man And A woman
Alouette  (vocals)
Autumn Leaves
CanCan
C'est Si Bon
Charade
I  Wish you Love
I Love Paris
If I Stay Forever
J'Attendrai
Je Ne Regrette Rien
La  Mer
La Foulle
La Goulante(vocals)
La Mer
La Seine
La Vie En Rose(vocals)
L'Accordioniste:
Le Marsellaise
Les Miserables
Les Negresses Vertes Waltz
Mi Lord(vocals)
Michelle:
Moulin Rouge
Padam:
Paris Tango
Petite Fleur
Pigalle
Plaisir D'Amour
Sous le Ciel de Paris
Sous Le Pont de Paris
Third Man Theme
Tintine (vocals)
Tit Galop (vocals)
Under The Bridges Of Paris
Greek
Never On A Sunday
Ruby My Love
White Dove Of Athens
Zorba
GYPSY/RUSSIAN
Chokalia (The Lark)
Czardis (Monti)
Czardis x4
Dark Eyes(vocals)
Hungarian Dance no.5
Kalinka(vocals)
Katuisha(vocals)
Lara's Theme
Those Were The Days(vocals)
Italian
Arriverderci Roma
Bella Ciao:
Calabrisella Mia
Campagnolla Bella:
Cappricioni Italiano
Carnival Of Venice
Chicken (Duck) Dance
Ciao Ciao Bambino
Come Back To Sorrento
Come Prima
Come Tu Facetta Mametto
ConTe Partiro (Bocelli:)
Cuiccio Bedu:
Finiculi Finicula (vocals)
Forget About Domani
Godfather Theme
Isle Of Capri
Libiamo (Verdi)
Love Story
Mambo Italiano(vocals)
Marina(vocals)
More
Nessun Dorma
Non Dimenticar
O Solo Mio
Quando quando
Che Sera
Ragazzioni(Veni Veni)
Romeo and Juliette
Santa Lucia
Tarantellas (vocals)
That's Amore (vocals)
Three Coins in The Fountain
Tiamo
Tu Vuoi Fa L'americano
Tiribomba
Un Mazziolini Fiori
Volare (vocals)
Latin
Bessame Mucho (vocals)
Black Orpheus
El Cumbenchero (vocals)
Hernando's Hideaway(vocals)
Jealousy
La Paloma
Perfidia
Sway
Tangos
Tequila
Y Viva Espana(vocals)
Classical
Albioni -adagio
Bach – Sheep May Safely Graze
Bach -Air on G string
Bach -Arioso
Bach- Brandenburg no. 2
Bach -Jesu Joy of Mans Desiring
Beethoven -Fur Elise
Beethoven- minuet in G
Beethoven- moonlight Sonata
beethoven-song of Joy
bizet -Habanera
Boccherini -Minuet
borodin- Nocturne
borodin- Prince Igor
brahms -Hungarian Dance no.5
chopin -Nocturne Eflat
Chopin- Prelude in A
Clarke -Trumpet Voluntary (wedding March)
Debussy- Clair DE Lune
Dvorak- Humoreske
gabriel-Marie -La Cinquataine
gounod -ave Maria
greig -Morning
Handel- Water Music
Haydn -Serenade
lehar- Merry widow Waltz
Leoncavallo- Mattinata
Liszt -Liebestraum
Mascagni -Intermezzo
Massenet -Meditation
mendelsohn -bridal march
Mendelssohn- Spring Song
Mozart- Eine Kleine Nacht Musik
Mozart- Marriage of Figaro
Mozart -Rondo Alla Turca
Mozart- Sonata in A
mussorsky- Pictures At An Exhibition
Offenbach -Barcarolle
Pachelbel's Cannon
puccini -musetta's Waltz song
Purcell -Trumpet tune -wedding march
rachmaninoff -piano Conc 1 and 3
Ravel -Pavanne pour Une Infante Defunte
Rimsky-korsakov- song Of India-
rossini William Tell Overture
rubenstein -Melody in f
saint-Saens – danse Macabre
saint-Saens- the Swan
Schubert -Ave Maria
Schubert -Serenade
Schumann- DEdication
scumann – Traumerai -sweet
Sibelius- Finlandia
Smetana-Moldau
sousa-stars and Stripes
Strauss – the Artists life
strauss-blue Danube
Tchaikowsky- Pathetique theme
Tchaikowsky-Romeo and Juliet
Verdi – addio del Passato
verdi -aida
verdi -la donna e mobile
verdi- Libiamo
vivaldi 4 seasons autumn
wagner bridal chor
plus
Serbian
Polish
Croatian
Arabic
Turkish
Macedonian
Christmas
Oldtime

etc.