Phil Carroll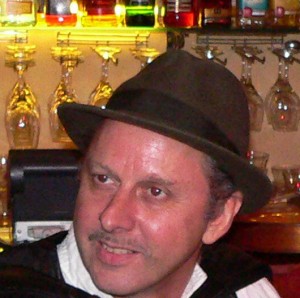 Instruments:Accordion, Piano, keyboards, flute, ney, kaval, zurna, mey, Irish flute, Quartertone accordion, voice.
Phil Carroll has worked in a broad variety of music.He began his career with  Beat Around the Bush Band still going strong 30 years on! He conducted the' Ntaria Aboriginal Womens Choir' in the Northern Territory and the 50-strong Alice Springs Trade Union choir',as well as teaching music in primary and early secondary schools. Since then Phil has had solo piano/vocal residencies in hotels as well as freelance piano and flute work in studios and various groups. He co-led the 'Rhythm Galahs' jazz group,the roving 'Calypso Band' and the Hollywood Latin 'Brazil Nuts', playing at many Festivals (two at Adelaide), hotels and functions. Phil has also been involved in World Music playing with 'Indiginy Music Ensemble' full-time at Ayers Rock Resort for 18 months. He played with the Morrocan group'La Kasbah',  Australia's top flamenco ensemble Arte Kanela and now plays with the Klezmer group Klezmeritis (with one CD), the French group Bric-A-Brac and the Latin band Zingaro (twice travelling and performing overseas). Phil also performs solo as Phillipe L'Accordioniste (French) and Filippo (Italian). As Phillipe he  has performed many times on  SBS-TV with celebrity chef Gabriel Gate.
For 10 years he has directed and managed the six-piece Middle-Eastern music and dance group Yalla! having produced a CD in 1999 and played in festivals around Australia. He plays the ney (Turkish flute), the zurna (arabic oboe) ,duduk (Armenian clarinet) and quartertone accordion (Egyptian)  having toured and studied in the Middle-East. He has performed at festivals around the country and overseas. 2009-20 he played in trio Alwan, with one self-titled CD.  He has also performed with the Australian Arabic Orchestra. 
Phil has  worked with Klezmer violinist Ernie Gruner as Bohemian Nights (formerly Gypsy Nights ) on many projects including a major Geelong Performance Project in 1998 , the acclaimed play Russian Soup  2002-2205 and 7 New Zealand 20-stop tours . They produced  CDs in 2005 and 2012.
He has also  worked for 18 years with violinist virtuoso Gregory Cveigoren as Ame Roma ("We are Gypsy") playing the full repertoire of Russian and Gypsy music in a weekly residency at the RACV club and with other Russian musicians at many functions around the country.
He plays with the Italian music and dance ensemble Sanacori , participating in many festivals, releasing one Cd in 2021.
He performs 4 shows in schools:  Thats Amore and I Tarantati, Italian music and dance shows and C'est Si Bon and Jacques et Philippe , French music and mime incursions, both of which have received high acclaim.
In August 2006 he released a CD   with David Wayman of their  own compositions based on tango  called "The Minotaurs Lament".
He has worked for 20 years with Kavisha Mazzella and Elvira Andreoli, accompanying and  co-conducting the well-known Italian women's choir "La Voce Della Luna".
He has composed music for films, documentries, music ensembles and dancers.
Other activities:
Conducted hundreds of world music school shows 2003-22 .
Teacher of  middle-eastern music workshops.
Leader of music  ensembles: Turramurra, Roses Gap, Bahar Bayram  (Qld) and Zingaro (Malmsbury)
Guest Conductor and accompanist of La Voce Della Luna Italian womens choir (2004-2020).
Leader of middle-eastern music  ensembles at NMIT (TAFE) 2012-2018
Founding leader of Prahran Accordion Band 2015-2016
Album recording credits include Paul Kelly , Kavisha Mazella , Jeff Lang, Black Taxi , Joe Dolce, Judy Small , Philip Beggs (Port Fairy Song Award), Tango Noir, La Voce Della Luna.
Film credits include Romulus My Father (2007), Ali's wedding (2017), Miss Fisher and The Crypt of Tears (2020) 
Theatre involvements include Russian Soup(2003-2006) , River of Dreams(DVA theatre 2007-8), Emma Celebrazione (2006, musical director)
Performed for a week on British cruise liner Saga Rose with Beat Around the Bush Band. Two stints on New Caledonia with Zingaro. Tour of Italy with Ruth Roshan and Tango Noir. Seven tours of New Zealand with Bohemian Nights.
TV credits include Spicks and Specks(3x),   Vassili's Garden Show, Taste de Tour(SBS-TV- 60 episodes) , Morning Shows, and  various documentaries.
He has co-written and produced CDs for Ntaria Womens Choir, Alwan, Yalla!, Klezmeritis, Bohemian Nights(2),Dark Waters Tango Ensemble (original compositions).
His passion for the Eastern sound deepened during his travels in '98 to the Middle-East with The Breezes Of Anatolia Turkish ensemble and subsequent studies in Egypt, Turkey and Morocco where he  studied the ney flute and Oriental music. He lived  in Turkey  in 2007 and  2008 where he  worked as a musician  in Istanbul sufi ceremonies,  cafes,  bars and functions.