Buongiorno!
Filippo plays la fisarmonica (accordion) and performs songs and dances of Italy.
He plays great favourites such as Volare, Thats Amore, Finiculi, Marina, Santa Lucia, Tinterella di Luna etc.
Filippo Showreel
Children can join in dances such as the Tarantella, Chicken Dance and  La Raspa (Hat Dance).
Filippo can add violin, guitar, bass, drums and other singers per un grande carnivale!
Filippo roves around the crowd  getting people to join in and also has a rhythm backing and amplifier  for dancing etc.

Performances
Filippo  has played Italian music for many years in clubs restaraunts and parties around Australia. He has conducted the choir "La Voce Della Luna" and  performed in the classic Italian musical "Emma Celebrazione" , the Lygon Festa and The Crown Italian Festival. He runs Italian  shows in schools which have gone all around Australia.
He plays  at many Italian Hens parties and Italian weddings, anniversaries and birthdays.



Italian dinner dance
Filippo playing "Tu Vuoi Fa L'Americano" :
Quotes

Filippo is very accomplished at playing Italian Folk Music Rosanna Bagnato, Donburn Primary School, VIC
We all thought you were brilliant, you created a great atmosphere and had the oldies completely involved.  Thankyou very much, hope to see you at our next function. Vanda Paris, Manningham Italian Social Club.

 Grazie mille for the great job you did in including all languages. The evaluation responses were very affirming and positive. Conference organizer , Ballarat

You were an inspiration and when we grow up we want to be like you Grade 6 boy Canterbury Primary

Thank you thank you! The afternoon was fabulous; the comments and feedback were very positive. One clients wife thanked us as she had not had a dance with her husband for 14years and really appreciated the opportunity… well done! Janice Poynton   Bayside Council
 Thank you so much for your wonderful playing on Sunday. I had lots of great feedback from people. The oldies and youngies really enjoyed it! Rosa Campagnaro (Director) Make A Scene
Thanks Phil you were brilliant, what a lovely night.
Italian event.Bronwyn Ryan-Mercer, Civic Events and Engagement Officer  , City of Darebin
Also
Rosa and The Melbourne School of Tarantella

ALSO
ELVIRA and FILIPPO
Italian and other favourites
Italian Repertoire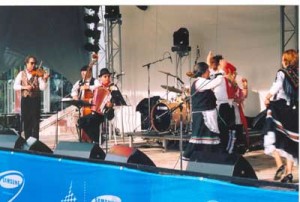 Polka
Chicken(Duck) Dance (Il ballo di Qua Qua)
Forget About Domani
Bella Ciao
Campagnolla Bella
Marina
Tiribomba
Sebben
L'Uva Fragolina
Waltzes
Calabrisella Miaaaa,
Carnival Of Venice:
Cuiccio Bedu:
Mattinata:
Ragazzioni (VeniVeni)
That's Amore
La Fisarmonica
Bella Romanigna
Calabria Mia
Tiamo
Che Sea
Tarantellas
Tarantella
Tarantella Calabrese
Tarantella Siciliana
Come Tu Facetta Mametto:
Finiculi Finicula
Godfather Theme
Love Story
Tangos
La Cumparsita
Hernandos
Jealousy
El Choclo
Violin Tzigane
Chittara Romana
Tango Delle rose
Mazurkas
General
alla fredda tua capanna- xmas
Amapola
Angellare' –
AnvilChorus C:
Arriverderci Roma
Ave Maria
bella ciao
bella ragazza
bella romanina
Bocelli:ConTe Partiro
Buonasera Signorina Buonasera –
cade l'uliva
canzone della donne (sebben)
Cappricioni Italiano
Ciao Ciao Bambino
Come Back To Sorrento
Come Prima
cucciu beddu
e trallalleru
forget about domani
Granada:
il tuo fazzolettino
Isle Of Capri
la fisarmonica
La spagnola
La Paloma
l'eguaglianza
L'Italiano
Luna Rossa
Mama
Mambo Italiano
Mamma Mia Damme Cento Lira
marina
More
Nessun Dorma:
Non Dimenticar
O Solo Mio
Oi Marie
papaveri e papavere
Quando quando
quel mazzolin di fiori
reginella campagnola
Romeo and Juliette
Rose rosse
Santa Lucia
Sciuri Sciuri
sento il fischio del vapore
Spanish Songs
ta pum
tammuriata nera
Te voglio bene assaje
Three Coins in The Fountain
tu scendi dalle stelle – xmas
Tu Vuo Fa L'Americano
va pensiero
Violin De La Nuit-(violin Czigane)
vitta na crozza
vola columba
Volare
You're My World