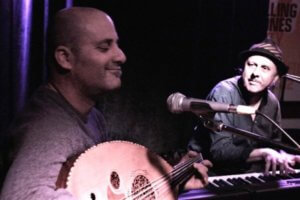 Hijazz Duo is Yuval Ashkar (oud, cumbus, vocals) and Phil Carroll (piano).
A fusion of middle-eastern and jazz elements.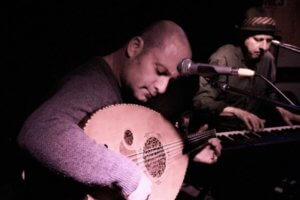 The two are well-known in Middle-eastern band Alwan
having played in festivals and events around Australia.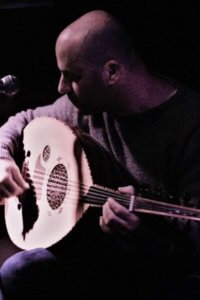 Yuval Ashkar trained with oud master Yair Dalal and has performed with sublime Ladino singer Yasmin Levi. He moved to Australia 10 years ago and moved to Melbourne from Byron Bay. Yuval has played in many festivals around Australia including WOMAD with great musicians including Cleis Pearce, Greg Sheehan, Tunji Beier, Kurdish Earth and more.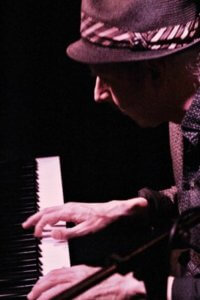 Phil Carroll has played jazz and world music for 30 years full-time. He recently returned from living in Turkey where worked as a musician in weddings, cafes and sufi ceremonies. Piano is his first instrument and has played in various jazz ensembles over the last 30 years.
Photo Credits. Dave Wayman.
Contact Phil on 0412148906
music@globalgrooves.com.au