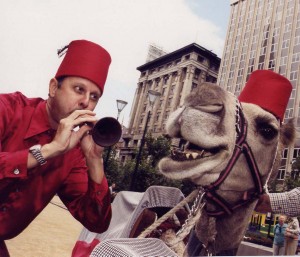 This exciting oriental group of musicians and dancer, play music from Morocco, Andalucia (southern Spain) and the middle-east. We sing in Arabic and Ladino.
With members from Israel, Lebanon, and Oz.
Yuval Ashkar- oud, percussion, vocals
Charley Samarani – percussion
Phil Carroll – Ney, Zurna, Accordion
Trisnasari Fraser – dancer
Performances
El Medina has played at Oaks Day Races, Flemington and many other Moroccan-style  functions.