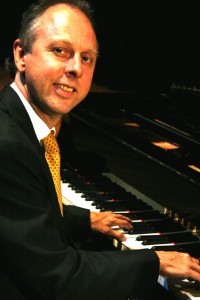 From classical to jazz to popular, Phil Carroll can play most requests. He has hundreds of songs in his repertoire and has delighted patrons of piano bars, hotels and parties for years. Electric piano can be used.
Performances
Phil has played extensively as a soloist in restaurants and hotels including:
2016 Phil has been resident pianist at Raheen estate.
4 Seasons Hotel , Alice Springs,1989,1 year residency .
Sheraton Hotel , Ayers Rock Resort, 92-93, 6 months residency.
Jimmy Watson's, and The Whitehorse Inn , Melbourne.
Old Melbourne Hotel, residency, 1994 -2000.
Park Hyatt Hotel, 1999-2000.
Sofitel Hotel various 2000-2002
Solomon Lew Dinner Parties .Various other hotels, functions and private parties.
He has an extensive repertoire of over 350 songs by memory, and can play most requests for customers at large.
He can also supply an electric piano, drum machine and P.A. if needed
Quotes
His easy going and friendly manner combined with his great talent as a musician (pianist/vocalist) made him a popular entertainer at our hotel. Nick kennedy, Old Melbourne Hotel.
Please accept the sincere thanks of Tally Ho Fitness Group and all of our guests for the night you made so memorable last Saturday. You went above and beyond the call of duty to ensure that everyone had a great time and all acknowledged your musical wizardry. You made the night! Winston Marsh, Tally Ho Fitness Group
Repertoire
A man and a Woman
A Song For You
A summer Place
Aint Misbehavin
Aladdin
All I Have To Do Is Dream
All Of Me
All The Things You Are
America
American Pie
Amigos Para Siempre
And I Love You
Annie's Song
Arthur's Theme
As Time Goes By
Autumn Leaves
Ballade Pour Adeline
Beauty and the Beast
Begin The Beguine
Ben
Berkeley Square
Between the devil and the deep blue sea
Bessame Mucho
Bewitched
Black and White Rag
Black Orpheus
Blue Eyes
Blue Moon
Blue Skies
Both Sides Now
Brazil
Bridge Over Troubled Waters
By The Time I Get To Phoenix
Bye Bye Blackbird
Candle In The Wind
Caravan
Cats
C'est SI Bon
Charade G-
Chariots Of Fire
Cheek to Cheek
Chess-I Know Him So Well
Close to You
Crocodile Rock
Daniel
Days Of Wine And Roses
Desperado
Didn't We
Do You Know The Way
Don't Blame Me
Don't Fence Me In
Don't Get Around Much Anymore
Dream
Dream A Little Dream
Eggplant
El Condor Pasa
Exodus
Father And Son
Feeling Groovy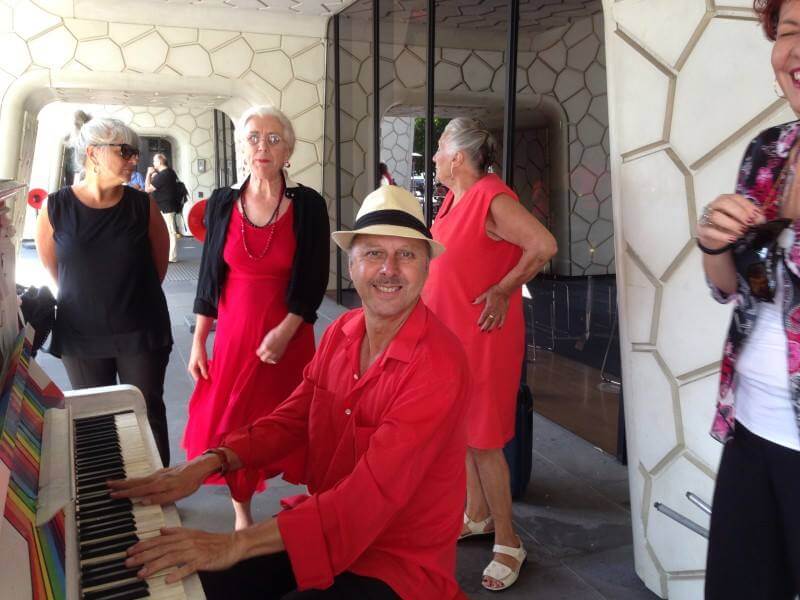 Feelings
Fire and Rain
First Time Ever I Saw Your Face
Fly Me To The Moon
Fools Rush In
Georgia
Girl From Ipanema
Godfather Theme
God Bless the child
Gone with the wind
Goodbye To Love
Goodbye Yellow Brick
Granada
Green Dolphin Street
Greensleeves
Guantanamera
Have You Met Miss Jones
Hernando's Hideaway
Hill St Blues
Homeward Bound
Honesty cdeBdaf#dcbB
Honeysuckle Rose
Honky tonk train
Hotel California
How Deep Is Your Love
How High The Moon
I Am A Rock
I Can See Clearly Now
I Cant get started
I Couldve Danced all night
I Don't Know How To Love Him
I Got Rhythm
I Just Called To Say I Love You
I Still Call Australia Home
I Wish You Love
If F abBc
If I Were A Carpenter
I'm Getting Sentimental Over you
Imagine
In The Mood
Is You Is, or Is You Aint
Istanbul
It Don't Mean A Thing
It's A Sin To tell A Lie
I've Got You Under My Skin
Jessie
Jubilee Rag
Julia

Just The Two Of Us
Just The Way You Are
La Cumparsita
La Paloma
La Seine
La Vie en Rose
Lady In Red
Lady is a Tramp Lara's Theme: Somewhere My Love
Leroy Brown
Lion King
Love Is A Many Splendid Thing
Love Me Or Leave Me
Lullaby Of Birdland
Mack The Knife
Man From Snowy River
Mandy
Maple Leaf Rag
Mash
Masquerade
Memory
Michelle
Midnight Cowboy
Miss Celie's Blues
Misty
Moondance
Moonglow
Moonlight Serenade
Moulin Rouge
Mr.Bojangles
My Baby Just Cares
My Funny Valentine
My Love
My One and Only Love
My Romance
My Sweet Lady
My Way
New York, New York
Night and Day
On Broadway
On My Own (Les Mis)
Only the Good Die Young
Our Love Is Here To Stay
Pennies From Heaven
Perfidia
Phantom
Phantom: All I Ask Of You
Phantom:Music Of The Night
Piano Man
Pink Panther
Pretend
Rainbow Connection
Raindrops Keep Falling
Red Is The Rose
Rhapsody In Blue
Romeo and Juliet
Satin Doll
Scarborough Fair
Scotch and Soda
Sealed With A Kiss
Send In The Clowns
Sentimental Journey
September In The Rain
September Song
She's Always A Woman
Singing in the rain
Six Ribbons
Skylark
Smoke Gets In Your Eyes
Smooth Operator
Softly As In A Morning Sunrise
Some Enchanted Evening
Song For Guy
South Of The Border
St. Elmo's Fire
St. Louis'Blues
Stand By Me
Steppin Out
Stormy Weather
Strangers In Paradise
Summertime
Sunny
Sway
Sweet Caroline
Sweet Sue
Take Five
Take the a train
Taras theme
Thanks For The Memory
The Boxer
The Glory Of Love
The Days of Wine and Roses
The More I See You
The Old Fashioned Way
The Piano
The Rose
The Shadow of your smile
The Sting
The Way We Were
The Windmills Of Your Mind
These Foolish Things
Those Were The Days
Three Times A Lady
Titanic C
True Love
Try To Remember
Tuxedo Junction
Two Sleepy People
Under The Bridges Of Paris
Unforgettable
Up Where we Belong
Volare
We've Only Just Begun
What A Difference A Day Makes
What a Wonderful World
What are You Doing The Rest Of Y Life
What The World Needs Now
Whats New
When you wish upon a star
Where Do I Begin
Wind beneath My Wings
Words
Yesterday
You Are The Sunshine Of My Life
You Go To My Head
You Made me love you
You Needed Me
Your Song
You're Getting To Be A Habit
You're My Home
You've Got A Friend