This talented troupe use  voices, accordion, flute, tambourines and the nimble feet of a traditional southern Italian dancer. They  will take you on a trip round Italy in song and dance with their magical and funny musical adventures.
Who has stolen Rosa's happiness?
And how can we bring it back?
With accordion, flutes, ciaramella, drums, voices, and dance.
They use a sound system, rhythm backing and involve students with dance, song and percussion.
(These shows are suitable for students P-12)
LENGTH OF SHOWS : 50-60  minutes
They can also rove around classrooms for Carnivale  Day and  often do lunchtime concerts outside for students.
Lunchtime Entertainment Concert also available ( with sound system , can be outside)
Filippo, an experienced Primary and Secondary Teacher,has played Italian music for many years in clubs, restaurants and parties around Australia. He  conducts the choir "La Voce Della Luna", and has performed in the Lygon Festa, The Crown Italian Festival, Italian Winter Olympics Celebrations and various other Italian festivities.
Rosa Voto runs The Melbourne School Of Tarantella,  dedicated to the ancient Southern Italian ritualistic and traditional dances. She has participated in a great number of multicultural events in the country . She combines elements of  folk and modern dance, dance theatre, music and dance therapy to create a unique interpretation of the deep social and historical value of this beautiful dance.She has devised theatre shows including "Terra Mare" and played a role in the feature movie "Partisan" (2015).
 Thank you so much . That was fantastic all the students loved it as did all the teachers.Definitely recommend this performance to other schools.Grazie . Amanda Salomone. Avondale Primary

Thanks for making our Italian day so special. From what I saw the children had a great time. Mary Colangelo, Williamstown Primary
I really loved your performance, it was great to get up and dance and the kids joined in – they loved it, it was like going to a big Italian wedding!thanks again, Vita Vampatella,Italian Teacher,Armadale Primary School
Everyone enjoyed the folk songs and dances. They will certainly be recommended to other LOTE teachers for their performance on Italian folk song/ dance. Thanks. –         Mary Karakatsanis, St Augustine's School, VIC.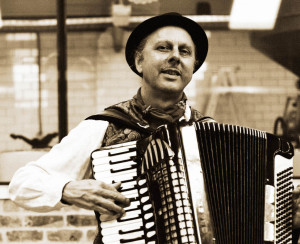 The shows are  designed to fit comfortably in a double classroom or hall.
COST::
DUO :.$900 (audiences up to 130 students). $7 head for students in excess of 130.
If more than one show booked in a day :$825 per show (excess students over 130 : $7/head).
To make a booking ring (03) 8060 1232 or Mob: 0412148906